About Lorshinator
Basic Information
About Lorshinator
Biography

I like video games and Nintendo. However, I'm also a writer and I'm thinking of playing instruments.
Location

Canada FTW.
Interests

Gaming, may pick up guitar, but most notably writing.
Occupation

High school OF DOOM.
Gender

Male
External Sites
Links to your profiles on sites that you visit
Youtube Channel

http://www.youtube.com/user/kingLorshi?feature=mhee
Your Pokemon World
Information about your Pokemon favorites.
Favorite Pokemon

Yanmega, Kabutops, Rampardos, Eelektross, Volcarona, Cofagrigus, and Arcanine
Favorite Pokémon Type

Bug
Favorite Pokémon Region

Hoenn
Favorite Pokemon Character

Homika and N.
Game Network IDs
Optional information about your online gaming IDs.
Xbox Live Gamertag

TheLorsh
Signature
"Everyone is a genius. But if you judge a fish on it's ability to climb a tree, it will live it's whole life believing that it is stupid." - Albert Einstein.
I have a deviantArt Page, but my works have yet to appear. Stay tuned if you're interested!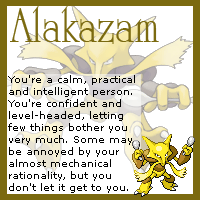 Statistics
Total Posts
Total Posts

97
Posts Per Day

0.14
Visitor Messages
Total Messages

917
Most Recent Message

2 Days Ago

11:42 AM
General Information
Last Activity

1 Hour Ago
Join Date

Jul 23rd, 2011
5

Friends

Showing Friends 1 to 5 of 5